Bright, airy environments maximising natural light have become an essential feature of modern offices.
Glass fire doors & fire rated glass doors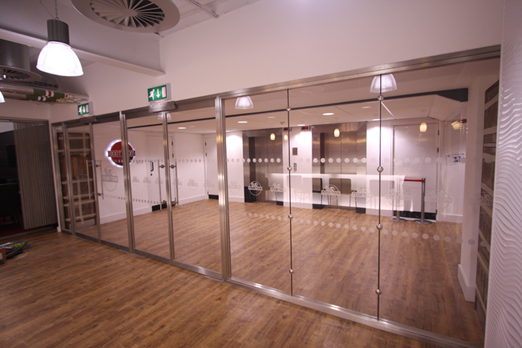 Advanced fire glass technology now permits the use of high performance fire rated glass partitions in critical areas requiring stringent fire protection. Where previously dark, solid fire walls were the only option to segregate escape routes, common areas and staircases, OBG are able to offer variety of stunning slim-line powder coated steel or stainless steel framed fire rated glass partitions featuring full height glazing and fire rated glass doors.
Our doors are an essential part of any modern office, meeting all health & safety standards.
Fire rated glass partitions
Our minimal welded steel frames offer outstanding performance for fire resistance and smoke control providing the perfect solution for modern office buildings, schools and hospitals, where aesthetics and the ability to meet stringent building regulations must go hand in hand.
OBG can offer help in developing cost effective, innovative solutions to meet the most demanding specifications. Our team of specialists provide technical support from your initial enquiry, through estimating and design to manufacture and site installation.
Our thermally insulated steel framed fire screens can provide performance up to 120 minutes integrity and insulation. For maximum transparency with minimal framework our silicone-jointed glass systems can give up to 60 minutes integrity and insulation.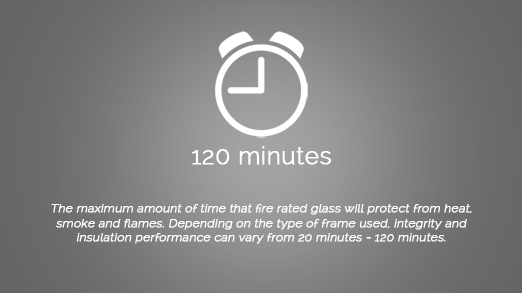 All our installations are fully tested and backed up by relevant BS4765 approval and certification.
Want a quotation? Call us now on 01706 711 397 or complete the form below: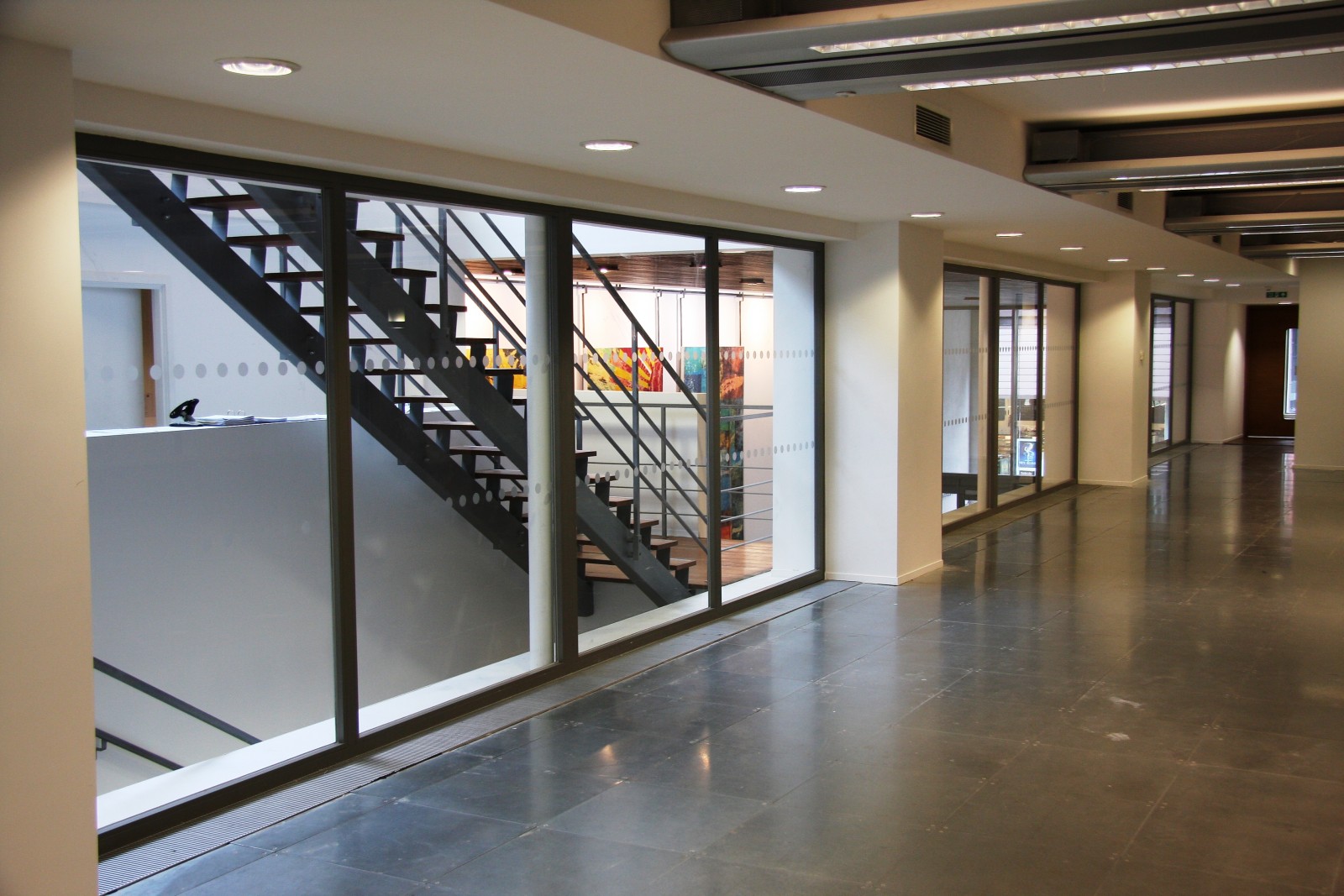 Fire safety in the workplace
Fire safety should be a top priority for any place of work. All businesses must abide by strict health and safety standards, to ensure the safety of their employees and customers/visitors. Stringent building regulations are there for a reason – no matter the number of employees or the size of the building, it's important that you make sure to comply with them. While there's a number of ways to try and prevent fire in the workplace, it's crucial to make sure that in the unfortunate event of this happening, the correct fixtures and fittings are in place to minimise the damage.
This is why glass fire screens and doors are the perfect solution for any building. They can help to minimise the spread of hot flames and smoke, restricting the fire to certain areas to reduce building damage. It can sometimes be difficult to believe that glass can do as good a job of this than other standard fire protection materials, but with the use of advanced fire glass technology, it's just as effective. There's many more benefits to using fire rated glass in the workplace, check out our video below for some useful facts and figures: