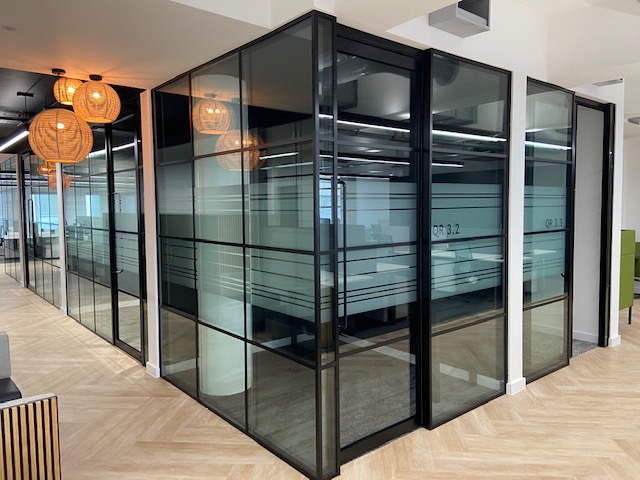 Our striking BLAQ Banded Industrial Look Glass Partitions, has been developed from our standard range of systems, enhanced with fashionable black bands bonded to the glass.
This retains both the structural stability and acoustic performance of the partition. The dramatic effect creates a powerful impact and stunning first impression, and adds a touch of style to any office environment.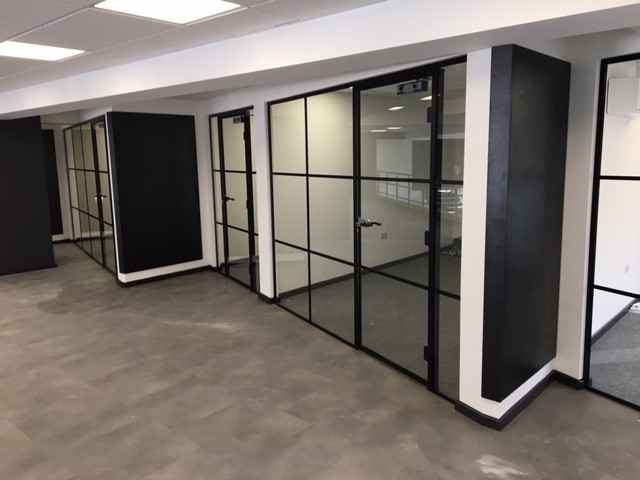 We can accommodate a wide range of complimentary BLAQ Banded Glazed Doors with matching Black or Stainless Steel Furniture, and solid door sets to suit your preference.
Whatever your requirement – we have a Cost-Effective option to suit your budget. Please do not hesitate to call or email now, to discuss your requirement and allow us the opportunity to provide a competitive price.
If you are interested in finding out more about this product then please get in touch.