Double Glazed Office Partitions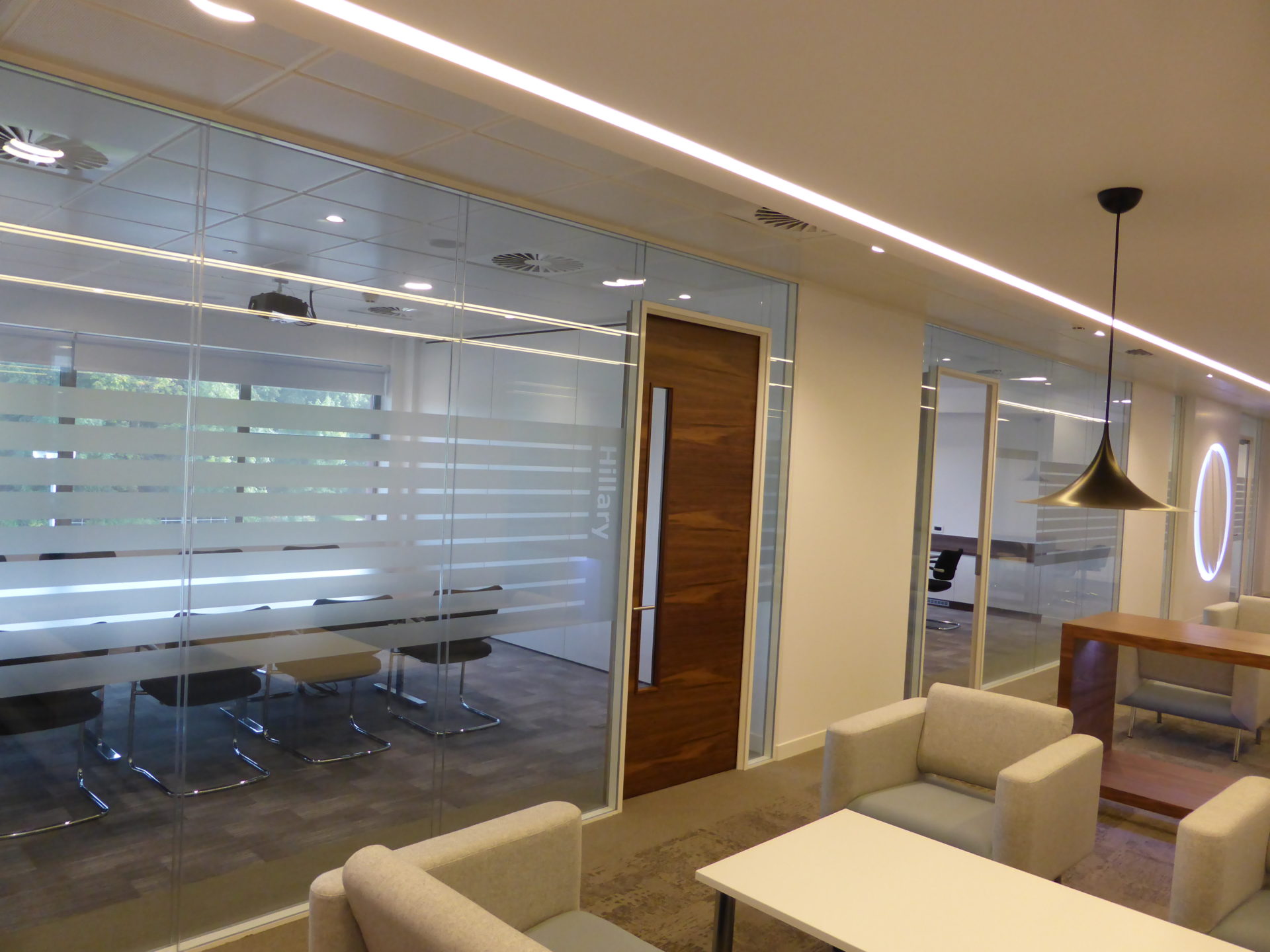 The ability to accommodate different thickness of Toughened or Accoustic Laminated Glass in a single slimline system, ensures our ability to provide a solution that meets your acoustic needs.

Our system also has the added flexibility of being able to incorporate integral blinds for privacy.
Download Spec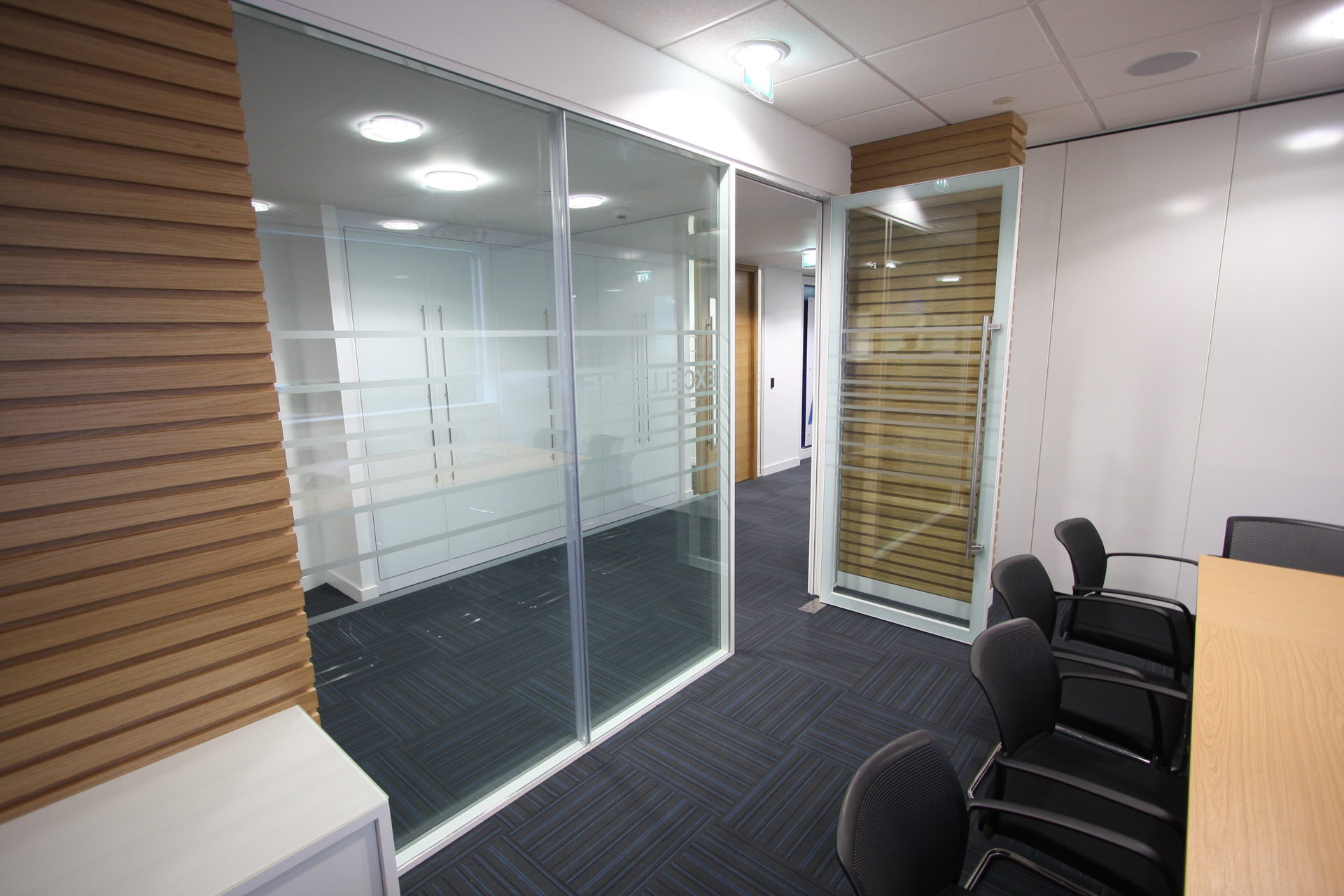 Minimal, clear, Glass to Glass dry-joints provide an easy to install, seamless bond between glass panels. We can accommodate a wide range of glazed and solid door sets to suit your preference.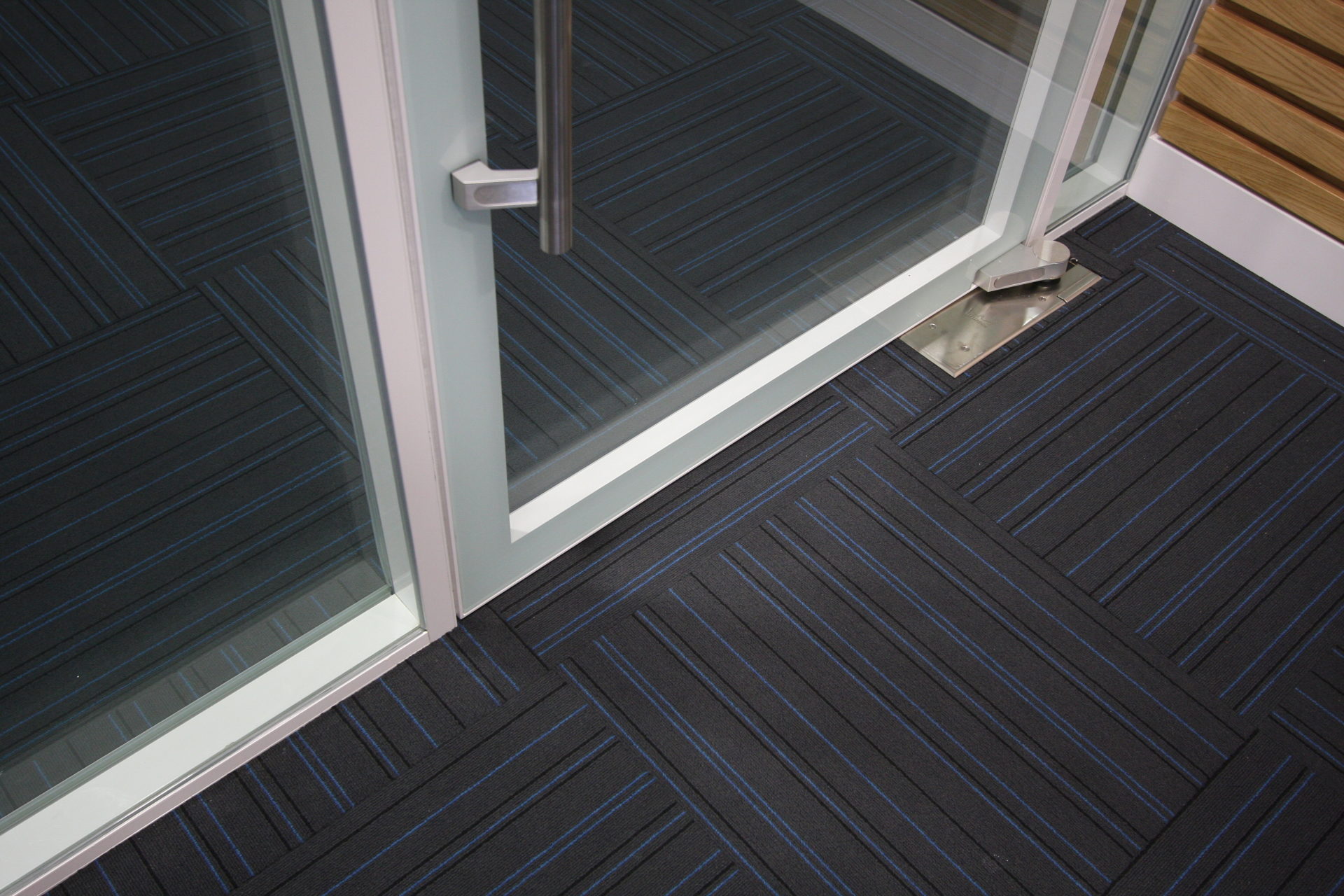 Whatever your requirement – we have a Cost-Effective option to suit your budget. Please do not hesitate to call or email now, to discuss your requirement and allow us the opportunity to provide a competitive solution.
If you are interested in finding out more about this product then please get in touch.