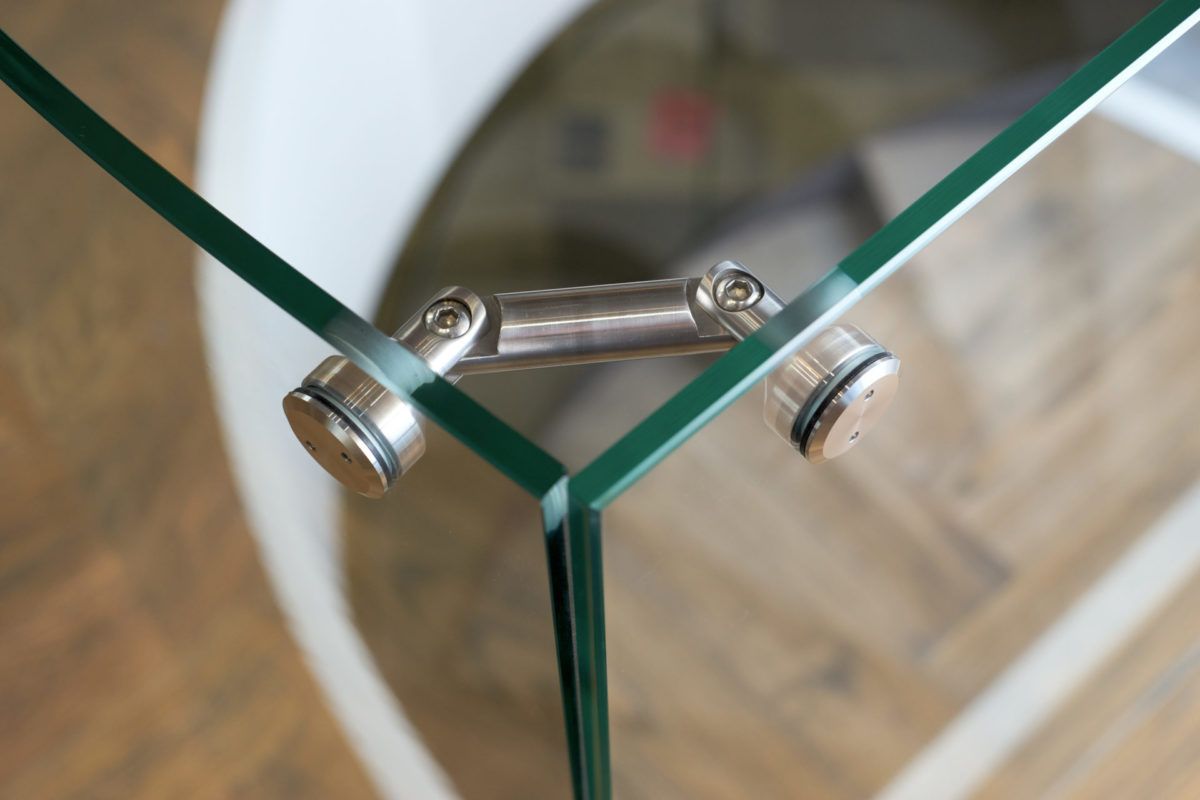 Give your office the 'wow' factor with Frameless Glazing
With minimal effort yet maximum impact, frameless glazing can completely transform your workspace.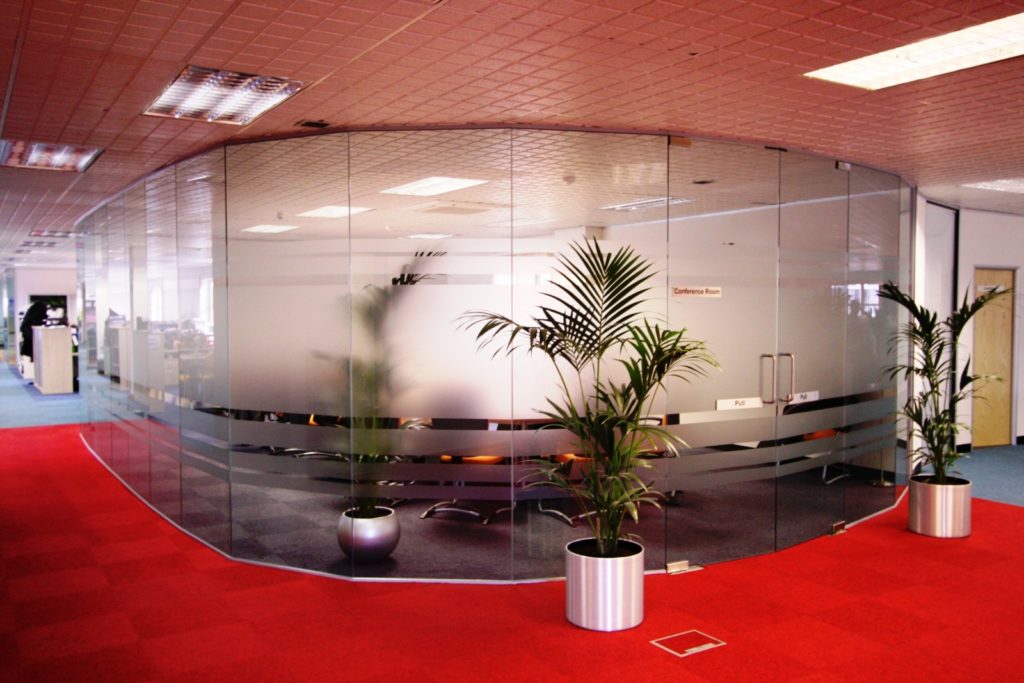 Frameless Glazing
Frameless glass partitions give you the best chance of achieving that sleek, elegant office look which is so highly desired. Not only is frameless glazing particularly pleasing to the eye and has the ability to introduce a flood of light into an otherwise dull environment, it can also completely transform your office layout and make the most out of every inch of your workspace.
The partitioning systems are available in single glazing or double glazing, each with their own individual benefits.
Keeping things minimal, single glazed frameless partitions have an industry leading channel profile of just 25mm square. Although, for those looking for a more effective soundproofing option, double glazed partitions provides sound reduction of up to 45db by varying and alternating the combination of toughened and laminated glass thickness, while still offering a discreet, slimline design.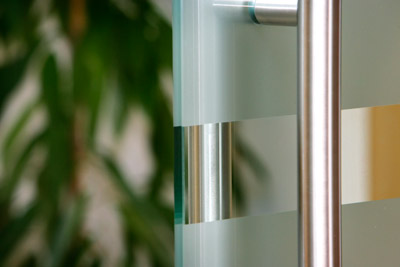 With no need for unsightly vertical posts or three way junctions, the systems can be constructed according to your desired shape, whether that be in straight striking lines, facets or graceful curves for an added edge. These are bonded by either discreet silicone joints or virtually invisible 'RSJ' crystal clear dry-joint detail in order to give the most seamless finished result possible. All systems are fully demountable, and incorporate an extensive range of fixtures and fittings depending on requirements, such as deflection heads, reducer posts and integrated door frames.
Double glazed systems require slightly more support for both panes of glass, which is where our unique 'ghost post' designs come into play. The innovative design allows for silicone-free dry-glazing, whilst still retaining the capacity for venetian blinds to be installed if required. Alternatively, crystal clear posts can also provide structural support to the double glazed system, whilst providing visual continuity through almost seamless contours, for an even more flawless finish.
To keep the look as good as possible – try glass whiteboards from our sister company Glasslab, they make a huge difference from standard whiteboards, common-place in many office.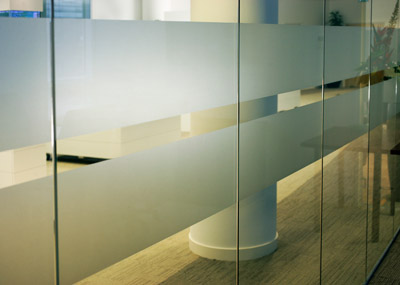 All frameless glass partitions are fully customisable, and constructed according to your requirements. Glazed screens can be as stand-out or discreet as you like, and a simple, smooth finish can look just as good as a loud design. All designs can be powder coated to your required colours, and you have complete freedom of choice when it comes to design. Whether that be an intricate shape design, or segments of your company logo, all screens can be enhanced with frosting or printing, available in a range of colours.
In addition, all frameless partitioning systems can be complimented by  a comprehensive range of doors. Sliding Glass Doors, Frameless Glass Doors or Veneered Wooden Doors are just to name a few, along with the choice of our particularly impressive double glazed flush door for the ultimate finish to double glazing partitions. Of course, we offer a wide range of high quality door furniture and fittings for that finishing touch.
Frameless glazing is one of the most simple yet effective solutions to transforming your workspace into a bright, airy and more efficient environment. Whether it be single or double glazed, never underestimate the power of a high quality frameless partitioning system, as it might just be what your office is lacking.
Glass fire doors and partitions – a mix of safety with style
Dark, solid fire walls are a thing of the past. Now, glass fire screens are all the rage. Glass fire screens are the perfect addition to any modern building, where fire safety is of the utmost importance.
View