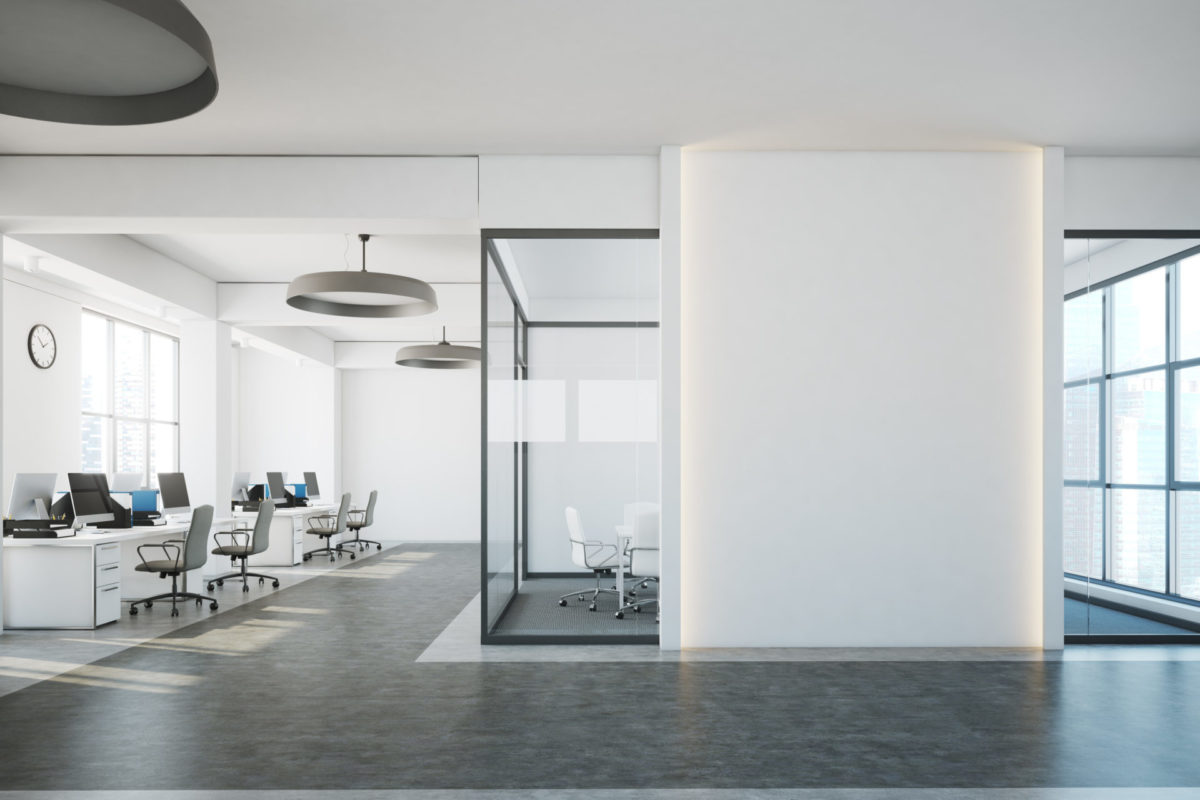 Why choosing glass doors can create the illusion of more space
Offices of today are becoming much more cool, creative and modern with their designs. First impressions count, and an aesthetically pleasing workspace can be exactly what is needed to boost your company's image.
Glass Doors
It's important to create an office space which is sleek, modern and elegant whilst still offering practicality and reflecting the brand. Glass doors are the perfect addition to any office that wants to achieve this look, adding a simple yet effective touch.
People often underestimate the power of glass doors, but they really can add the most stylish finishing touch to any design. The main advantage of a glass door is it's ability to flood any space with the maximum amount of natural light possible.
Natural light helps a space feel more welcoming, bright and airy – which makes a perfect setting for any potential business meetings. Natural light makes for a more inviting, comfortable environment that can have a positive effect on both employees and visitors. Another bonus of glass doors emitting so much natural light, is that this helps to reduce energy costs and keep the need for artificial lighting to the bare minimum.
There's no restriction to where glass doors are suitable, as they make for an impressive entrance to a reception area, or to divide office space.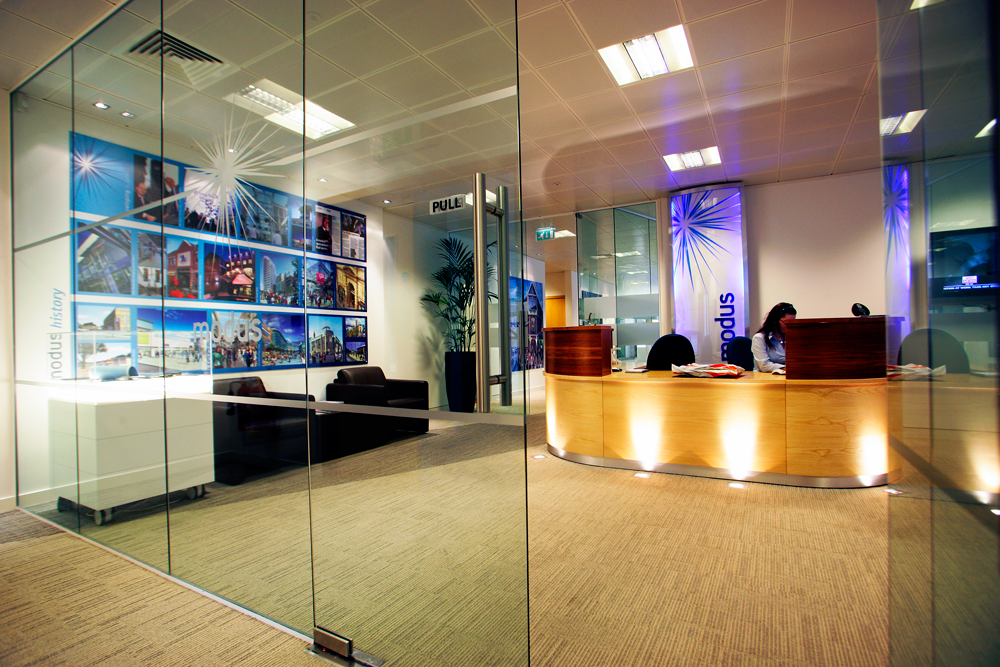 Glass doors work in a similar way to mirrors, by creating the optical illusion of more space. Being able to look through a glass door into further surroundings helps to elongate a room, and give the feeling of a much bigger, open space than actually exists. This provides a completely different feel and atmosphere than, for example a solid timber door, which would completely cut off any adjoining spaces.
It goes without saying that glass doors go hand-in-hand with floor-to-ceiling glass partitions, as the best way to make the most out of natural lighting and exposure to further afield. Having a complete glass division, complete with a glass door opens up an entire space and transforms it like nothing else could. An office may be home to some of the coolest furniture and gadgets around, but if it's a dull and closed-off environment, then it's missing out on a key aspect of design.
As a prime example of glass doors creating the illusion of more space, here's one of our recent fittings: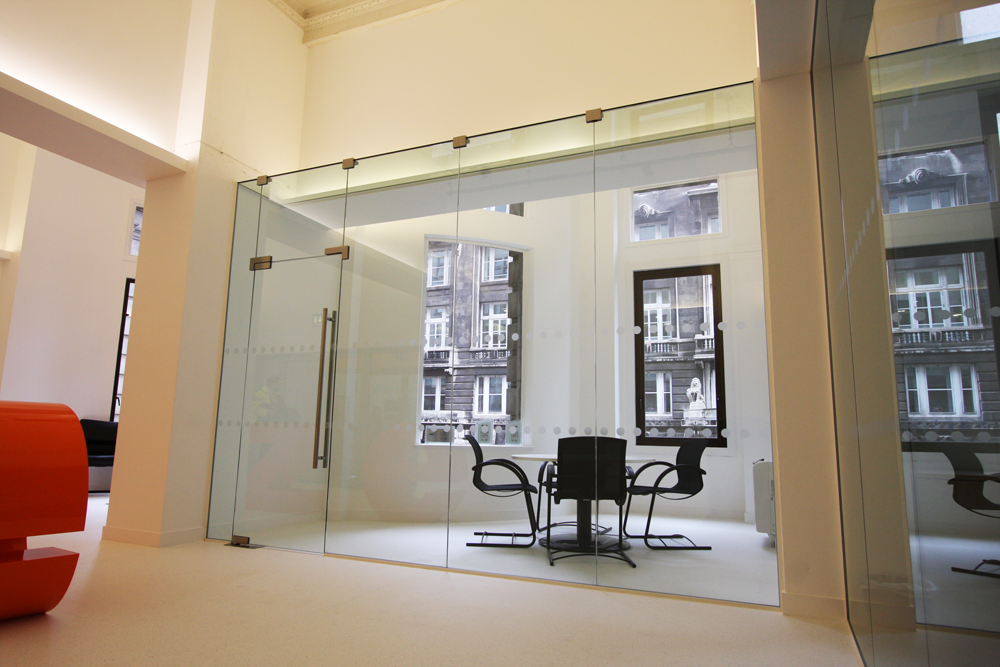 Without the large, exposing glass window accompanied by a seamlessly fitting glass door, the inside of that meeting room would have a whole different feel. With it being a relatively small space, a brick wall and heavy door would completely close it off from the rest of the area, which isn't ideal. Now, it's simply an extension to the larger area, with a great amount of natural light flooding the entire space.
As previously mentioned, glass doors can work well in just about any environment, but they enhance the appearance of a room best where natural light is more prominent. Though, as they are completely transparent they won't be the most suitable choice for when privacy is of the utmost importance.
In short, if you're looking for a simple solution to add a touch of elegance and style to an office environment, whilst also creating the illusion of an extensive space, glass doors and partitions are the perfect choice all-round.
How Office Blinds can add style whilst increasing privacy & security
Window blinds are an essential fitting for most offices. They might seem like a rather basic and unnecessary cost for some people, but office blinds come with a heap of benefits that naked windows are missing out on.
View